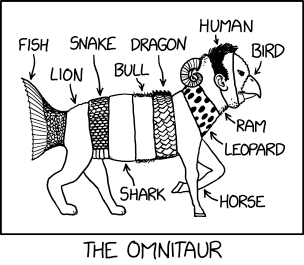 Title text:
"My parents were both omnitaurs, which is how I got interested in recombination," said the normal human.
They Might Be Giants - Omnicorn
Site Admin
Posts: 93
Joined: Wed Aug 18, 2021 12:47 am
It's missing a dorsal fin on the shark section.
If I disappear from the forum, I can still be reached via the "
contact us
" link at the bottom of the page.